June 18, 2019
Dear Friends,
Today is historic, and we are a part of it.
On this day in 1948, the United States joined nations around the world in a stand against slavery and other inhumane practices by adopting the International Declaration of Human Rights. Seventy years later, we are proud to say that we at Journey Out carry that mission forward. From clinical counseling and emergency housing to prevention programming and law enforcement collaboration, we are on the ground serving our country's most exploited, destitute and vulnerable populations. We are building a world without slavery.
As we reflect back upon this historic occasion, we also wanted to take a moment to celebrate how we have implemented the very principles that the Declaration sought to achieve. In 2018 alone, we provided over 17,000 services to more than 300 individuals who were trafficked or being exploited through the commercial sex industry. We have seen clients get their GEDs, start new careers in the field of their choice, and most importantly leave a life of trafficking, violence and abuse behind. Indeed, this is the real life application of believing "in the dignity and worth of the human person" [1] and striving "to promote social progress and better standards of life,"[2] an endeavor that we will never stop fighting for.
70 years later, this is our moment. In our turbulent political climate, now more than ever is there an opportunity for us to pave a way forward towards freedom, equality and human dignity. We have the privilege of demonstrating to victims and perpetrators worldwide that those who are trafficked will not be forgotten on our watch. Thanks to social media, online platforms, and the constant inter-connectedness of our world today, the opportunities to advocate, educate, and invest in a slave-free world are greater than they have ever been. The stakes are also higher. With more people living in slavery than at any other point in human history, the impact that we can make is also larger than has ever been possible.
We hope you will join us in reflecting on the tremendous milestones of 2018 in our attached highlight report. Not only did you play an important role in making these successes a reality, but you are living proof that empowering victims to leave a life of exploitation happens through community, generosity, and determination.
Thank you for all the ways that you contribute to and amplify our work. These victories belong to all of us.
Dr. Stephany Powell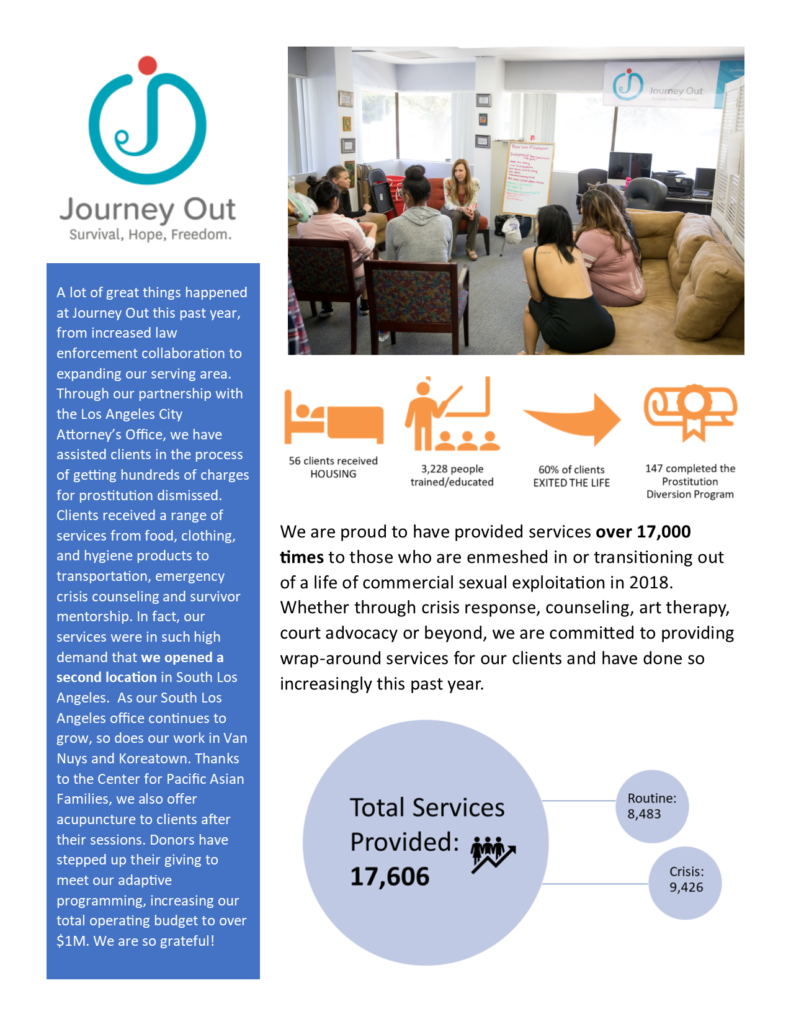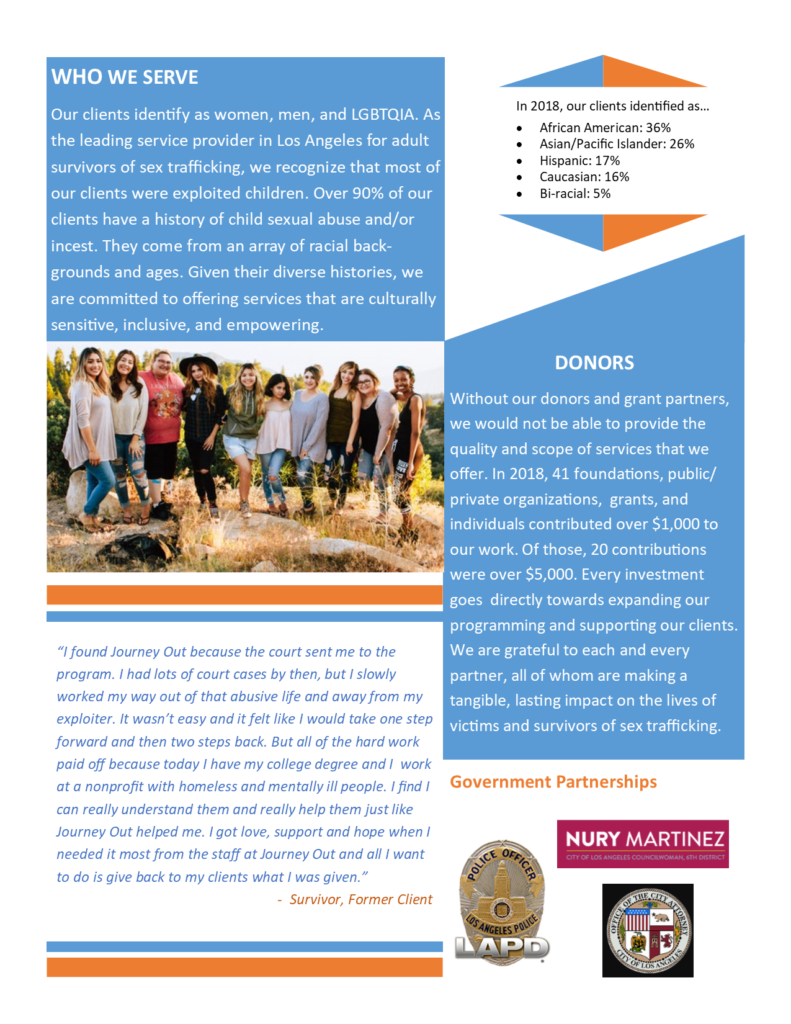 ---
[1] https://www.un.org/en/universal-declaration-human-rights/index.html
[2] https://www.un.org/en/universal-declaration-human-rights/index.html