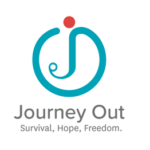 Contact: Mary David, Esq.
Director of Communications
818-988-4970
MEDIA ADVISORY
FOR IMMEDIATE RELEASE
July 23, 2020
JOURNEY OUT NAMES NAYELI MAY AS NEW EXECUTIVE DIRECTOR
LOS ANGELES, CA – The Board of Directors of Journey Out is pleased to announce today that they have voted to appoint Nayeli May to serve as the new Executive Director of the nonprofit, which fights for the survival and freedom of victims and survivors of commercial sexual exploitation. May, formerly a Senior Site Director at the workforce readiness and employment assistance nonprofit Chrysalis, succeeds the leadership of Dr. Stephany Powell, who served as Executive Director for the past seven years. "This moment is bittersweet for me, but I am confident that Nayeli will be able to take Journey Out forward, not only continuing the partnerships that I've established, but building them out in ways that will better the lives of our clients and further Journey Out's mission," Powell stated.
May brings with her nearly 18 years of experience in the nonprofit sector with an extensive background assisting survivors of domestic violence and homeless populations, working closely with law enforcement to assist those in crisis, including victims and survivors of commercial sexual exploitation. In addition to working with numerous housing shelters and serving domestic violence victims through the DART program, May expanded resources and oversaw programming at Chrysalis that helped clients get back into the workforce, addressing a host of barriers that they faced in obtaining employment. "I am truly honored to be named Executive Director of Journey Out," May said. "I've worked in LA for my entire career and have referred countless clients to Journey Out. I appreciate the work the organization does immensely and am grateful for how my previous positions have prepared me to serve as Executive Director. With housing and employment being two critical factors in a client's ability to exit the Life, I know that my experience in these areas will further position survivors for success."
In an advisory capacity, Powell will continue to assist Journey Out after she assumes her role as Director of Law Enforcement and Training and Survivor Services with the National Center of Sexual Exploitation. "I am truly thankful for the support that I received from governmental, law enforcement, community, faith and non-profit partners while I was with Journey Out," she said. "I encourage them to extend that same support to Nayeli in the fight for the survival and freedom of survivors. In her, they will find a leader and ally who grasps not only the challenges, but also a path forward."
In her work with senior leadership at Chrysalis, May was able to increase opportunities available to the re-entry population and clients near Skid Row, many of whom were victims and survivors of sex trafficking. Being able to contribute to solutions for clients at Journey Out has particular significance to May. "Being from the San Fernando Valley, Journey Out's mission resonates with me on a deeper level," May said. "It's one that I am truly excited about, and anyone who knows me knows sex trafficking survivors are a population that I want to continue working with directly. The prospect of learning from and collaborating with the team is something I am so eager for and ready to do. I look forward to the work ahead."
—
Journey Out is a Los Angeles-based nonprofit leading the fight for the freedom and survival of all those whose lives have been destroyed by sex trafficking or commercial sexual exploitation.
To learn more, visit journeyout.org.