By: Amanda Coye, with editing by Mary David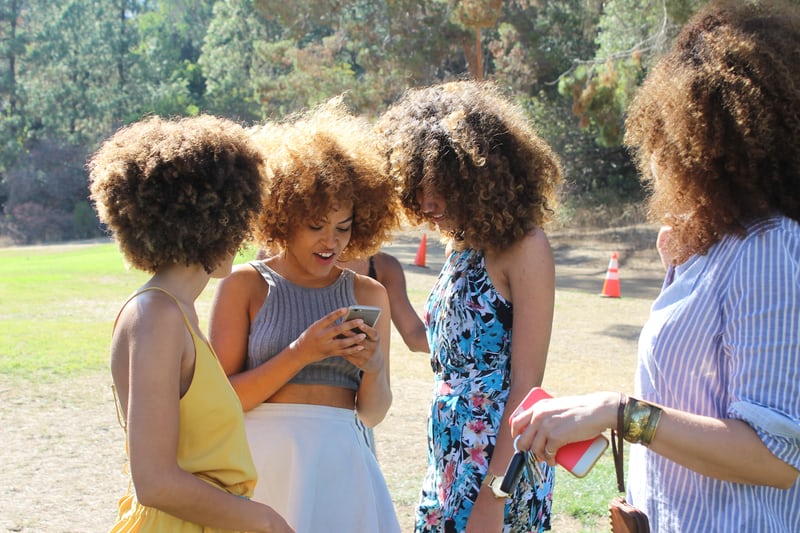 ---
July 30, World Day Against Human Trafficking, gives us the opportunity to specifically reflect on how movies, shows, books, and music today glamorizes, and most of the time sensationalizes, the reality of commercial sex and sex trafficking. Pop-culture has found ways to keep things interesting on the silver screen, but it does not truly capture the truth of what commercial sexual exploitation and human trafficking does to human beings around the world.
When you think about commercial sex you most likely think about someone walking the streets in Hollywood, wearing knee high leather boots with a short skirt, and maybe a wig just like Julia Roberts in the movie Pretty Woman. At the end of the movie, she finds love to last a lifetime. The film is a good example of how traffickers lure women by telling them, '[t]his is what could happen to you if you work for me. You can find the love of your life while also working the corner.' The catch is that, like so many depictions of trafficking since then, Pretty Woman is a romanticized, unrealistic fantasy that does not really materialize in the world of exploitation and trafficking. When we watch films like this, we don't connect that prostitution has ties to trafficking because of the airbrushed version of how they depict the sex trade. "The fact that people have only positive experience in the sex trade is false" says RJ Thompson, an attorney and Director of the Sex Workers Project with the Urban justice Center. These romanticized versions misleads the public into thinking that this is what commercial sex looks like.
It is similar in the music industry, especially with rappers and hip-hop artists. Rappers have enormous wealth and, as evidenced by their videos and social media platforms, they spend it on women – more specifically, they "buy women". Women are treated as objects instead of human beings. The two lyrics below from two different songs by Rae Sremmurd demonstrate the lack of respect for women and highlight ties to commercial sex and sex trafficking:
"'You got girls here, I'm recruitn'
"'I'm throwin' all this money I'ma [mess] around and buy her.'"
Now you may be thinking, these are just lyrics, what is so important about them? All lyrics are up to personal interpretation. "'You got girls here, I'm recruitn'" illustrates what is common in sex trafficking. Recruiters find girls and groom them to become merchandise for others. The second lyric shows how little traffickers value the lives of victims. Women aren't objects to be bought one day and discarded the next. When people listen to these lyrics, they might not think much about it on the surface, but the lyrics are subtly making a mark. If we allow this kind of view to circulate, it becomes normalized and eventually part of our way of thinking.
Contrary to the previous pop-culture references, a very informative book with real life situations is Tricks by Ellen Hopkins. The novel explores teenagers using prostitution as a means of survival and sex trafficking as a result of choices made. Seth Parnell, a homeless teenager, is kicked out of his house by his father for being gay and struggles to find his identity all while resorting to survival sex for shelter. Whitney Lang, coerced by a trafficker to join him in Vegas for his "photography" business, is deceived and learns the true meaning of the word love. Unfortunately, these types of things happen daily. Deception, instead of genuine affection, is used as a tactic by traffickers to lure women, children, and men into a whole new life. Some, not all, homeless youth turn to sex as a ticket to their next meal. Their next shower. Their next sanctuary. This is also known as survival sex.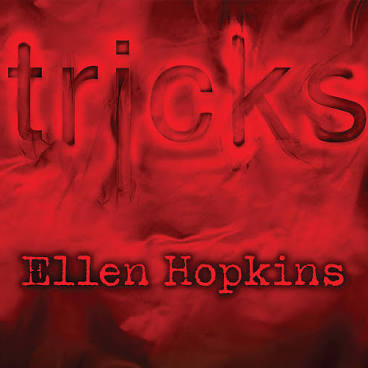 Tricks is also an important narrative because it highlights that women and children are not the only ones who are victimized by human and sex trafficking. Young men are also exploited in the sex trade. In fact, in 2019 the National Human Trafficking Resource Center hotline reported that out of 11,500 cases of human trafficking, at least 1,304 were men. Men so often are unnoticed in the sex industry. Why? One factor includes the way pop-culture exhibits men in the sex trade as the oppressors and not the oppressed. Mr. Thompson clarifies by explaining that when people "say that all men's experience [in the sex trade] is the same, [it] is not true. Men can be raped, victims of sexual assault, men are victims of hate crimes, queer men in particular. So, the idea that men are free from exploitation and violence is absolutely not true. They do perpetuate violence and exploitation in large numbers, but they also can be on the receiving end of it." While this is the reality, we rarely see this depicted in pop culture. Typically men are not shown as victims and if they were, this would be seen as emasculating. Instead, men in media are portrayed as powerful.
Take Thor for example. If Thor didn't have his hammer that controlled storms and didn't have the agility to be a warrior, would the movie be interesting? Probably not. The same could be said of any number of movies featuring a male lead. Men and boys are reluctant to speak up about abuse because of how society implies men need to be. Thompson at the Urban Justice Center also explains that "men in the sex trade have very different experiences based on race and class and age. […] It's usually in my experience been targeted at young men of color. Especially young black men."
We must not take for granted these seemingly subtle but powerful transformers of our perceptions about race, gender, and sexual exploitation. Pop-culture glorifies the wealth of both sex trafficking and commercial sex while creating a stigma that women, children, and men in the Life are disposable. And when this illicit business has a revenue that the United Nations estimates at 150 billion dollars, it will take all of us – and a reframing of our perceptions and culture – to stop it.
If you or someone you know is being harmed because of sex trafficking/commercial sex, please call the Human Trafficking Hotline: 1 (888) 373-7888 or visit the Journey Out website for help. You are not alone.
The Urban justice Center provides legal services and leads advocacy groups to highlight and destigmatize marginalized communities. If you want to learn more about RJ Thompson and his work with the Sex Workers Project-Urban Justice Center, please visit the website https://swp.urbanjustice.org/