How Councilwoman Nury Martinez made it her mission to empower women and girls

Women's History Month may be almost over, but for Councilwoman Nury Martinez, standing up for women is not seasonal – it is a calling. Representing the Sixth District of the City of Los Angeles, the Councilwoman has worked tirelessly to assist victims of sex trafficking, many of whom are women and girls. It all started with her taking notice of what was happening in her own community. We had the privilege of speaking with the Councilwoman about her anti-trafficking efforts, running for office, and specific advice she has for young women.
Q: Thank you for taking the time to speak with us, Councilwoman Martinez! How did you first get involved in the fight against human trafficking?
A: I grew up in the Valley, and I vividly remember seeing girls on Lankershim and Sepulveda Blvd. standing along the corridor and selling themselves. It didn't seem normal to me then and it stood out to me even more as an adult. It seemed absurd to think that these girls, sometimes as young as twelve, were willingly out at night soliciting sex. I knew there had to be another explanation. So when I was elected to the Los Angeles City Council, I made it my priority to abolish human trafficking in the City.
Q: Why is this issue something you are so passionate about?
A: Because it is never okay for a young girl, victim to this multi-billion [dollar] illegal industry, to be forced to sell her body to make her pimp some easy money. It's not okay that in the wealthiest country in the world, we're allowing our girls to fall into this vicious cycle of abuse and trauma. We need to do better and that is why I am here every day doing everything in [my] power to end this horrible crime and protect our women and girls.
Q: In what ways do you help victims of sex trafficking?
A: In 2015 I partnered with LAPD and Journey Out to create a first of its kind Human Trafficking Task Force. A specialized unit that was piloted in my district that focuses on arresting the true perpetrators of this crime, the pimps and the johns, while offering services to the victims. I have been able to secure funding for three consecutive years and was able to partner with a few of my colleagues to fully fund a Human Trafficking Task Force in Operations South Bureau just this year. I'm also working towards ensuring that each LAPD Division has a fully functioning Human Trafficking Force that works towards ending human trafficking in Los Angeles.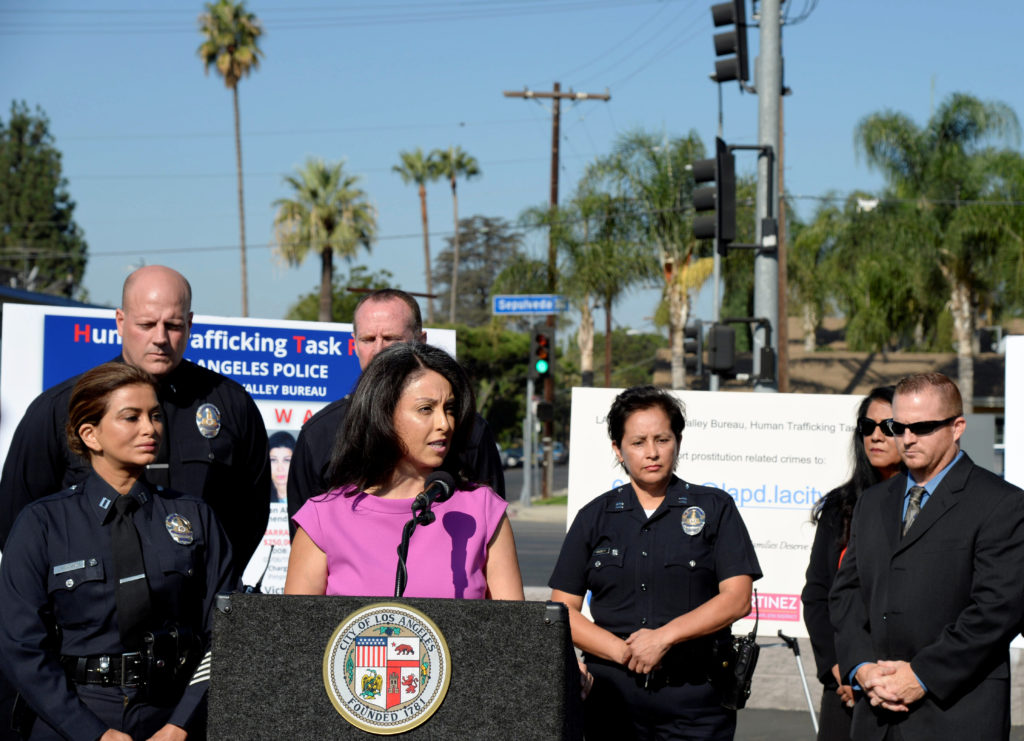 Each year in January, I hold my Human Trafficking Awareness Month Toiletry Drive to collect hygiene products for survivors of human trafficking. Throughout the month my office collects thousands of toiletries from community members, businesses and students and donates them to service providers in the City. Oftentimes these girls are rescued with only the clothes on their back and these products go a long way in empowering them to take control of their lives, health and wellness. Something as small as a bottle of shampoo serves to empower these women and young girls.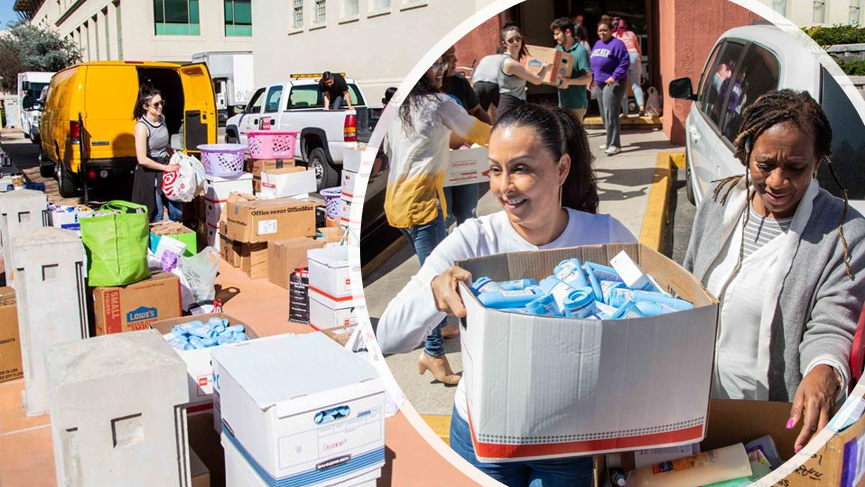 I recently sponsored city funding for human trafficking emergency and transitional shelters. With my advocacy, the Council voted to secure money for these shelters. With this money, a Los Angeles based service provider was able to open up an emergency shelter to offer survivors a place of security to rest and begin the healing process.
Q: Empowering women is something that you have championed through efforts such as the "Ready for Women" initiative that introduces college-aged women to elected office. What advice do you have for women who are interested in running for office?
A: I'm often asked this question. This year alone a record number of women ran for office and won! My number one tip to women who are interested in running is to believe in themselves, because let's face it, as women, we excel at everything! But I also always tell them that they have to make sure this is something they want to do, because it's a demanding job in more ways than one. You have to like cold-calling and asking for money during the campaign, you have to be ready to knock on each and every door and inform voters why you're the right choice, you have to be ready to stand alone and fight your way back if you lose your primary-like I did. And that's just campaigning! But it is definitely something that all women can achieve, like anything you just have to be passionate enough and willing to work hard enough!
Q: What is the most rewarding part of the work that you do?
A: It's everything. It's being able to help organizations like Journey Out. It's finding passionate partners in all fields and together moving a step forward towards ending this horrible industry and protecting our most vulnerable.